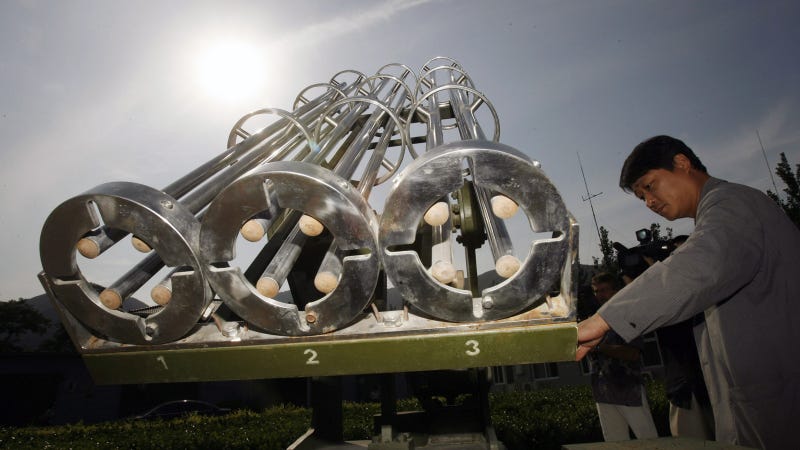 https://fortune.com/2017/01/24/china-government-artificial-rain-program/
China, the world's second largest economy, is pouring 1.5 billion yuan ($168 million) into a program aimed at making it rain in its usually arid northwestern region.
No stranger to using technologies like cloud seeding to influence and even control weather patterns, China's top economic planners recently gave the go ahead for what will be one of the country's largest weather-modification projects, reports the South China Morning Post.
According to the Post, a feasibility study by the country's meteorological agency concluded that the three-year program could see a rise in precipitation over an area of 960,000 sq km, or as much as 10% of the country's landmass. The multi-million dollar budget allocated by the National Development and Reform Commission will reportedly cover the cost for four new aircraft and updates to eight existing planes, nearly 900 rocket launch systems and over 1,800 digital control devices.
Already China has been deploying cloud seeding technology at an unprecedented scale, inducing rainfall by peppering clouds with catalysts like silver iodide or dry ice. Usually used to relieve droughts, the country is also known to manipulate precipitation for other purposes, like clearing the skies for public events such as the 2008 Beijing Olympics, countering the boiling summer heat, or, as the Post reports, to attempt to wash away the choking smog that annually envelops major cities.
According to the Post, the latest weather investment will target the swathe of western China between Xinjiang and Inner Mongolia, a stretch of the country known for dry climate and general water shortages. An official from Qinghai, another province that stands to benefit from the program, is quoted as saying that artificial rain induction had increased the volume of precipitation by up to 55 billion cu m, between 2006 and 2016.