As the 2030 Agenda New World Order rapidly progresses, Auto giant General Motors has announced a restructure to focus on electric cars and autonomous vehicles.
by Martin Harris 27/11/18
While this author has made his criticisms of the EV propaganda and underlying "conspiracy" known, I'm more concerned here with the GM restructure's immediate effects. The good side of this restructure is that GM's stocks have shot up. The bad is of course, job losses:
(DETROIT) — General Motors will cut up to 14,000 workers in North America and put five plants up for possible closure as it abandons many of its car models and restructures to focus more on autonomous and electric vehicles, the automaker announced Monday.
The reductions could amount to as much as 8 percent of GM's global workforce of 180,000 employees. (more at source).
That means 14,000 American workers looking for new jobs.
Naturally both GM and the President have come under fire:
Meanwhile, a highly publicised caravan; a suspiciously well organized and possibly Soros-funded caravan, of migrants, calling themselves "international workers", are knocking at the door of the US-Mexico border, in defiance of Trump's "America First" policy.
This could be great opportunity for Trump to prove himself.
As the Vox article illustrates, Trump's favourite News Agency is whipping up the drama. Propaganda and politics go hand in hand, nothing new there.
A practical illustration of "why let these migrants take American Jobs when Americans are seeking employment"? IF Trump and Detroit have an ace up their sleeve, IF Trump holds to his promise to revive Detroit and IF these workers are found alternative employment, this could turn out to be an impressive win for the Trump Administration. One could speculate that this whole scenario has been orchestrated.
What happens next could be very interesting! 
Donald Trump's Detroit speech: Read the full transcript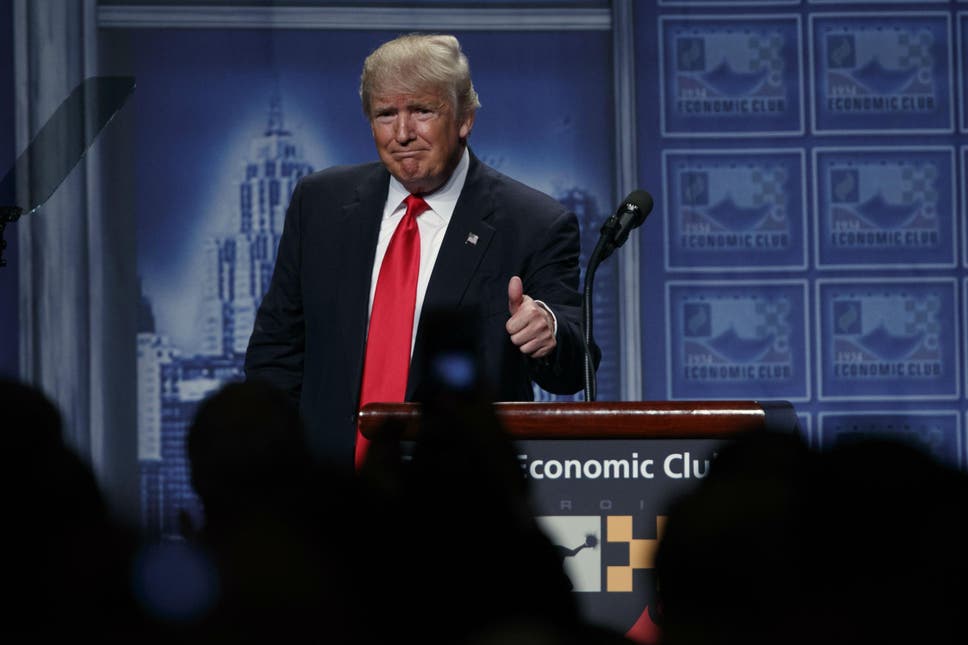 Update 28/11/18:
"GM fell as much as 2.9 percent and traded down 2.4 percent at $36.73 at 2:16 p.m. in New York…Trump has repeatedly expressed anger over GM's plan to close five North American factories since its Chief Executive Officer Mary Barra announced the layoffs on Monday…
"There's great disappointment that it seems like GM would rather build its electric cars in China rather than the United States," Larry Kudlow, director of the White House National Economic Council, told reporters at a briefing on Tuesday, just before Trump's tweets. "We are going to be looking at certain subsidies regarding electric cars and others and whether they should apply or not. Can't say anything final about that, but we're looking into it."
Currently, consumers who purchase a fully-electric vehicle are eligible for a $7,500 federal tax credit…." Read more at source.
Looks like he's moving fast, doesn't it? MH.