The powder-keg situation in Hong Kong sends ripples around the world. Here in NZ, the right to protest highlights Chinese interference in New Zealand politics. Good on David Seymour for taking action to address the situation.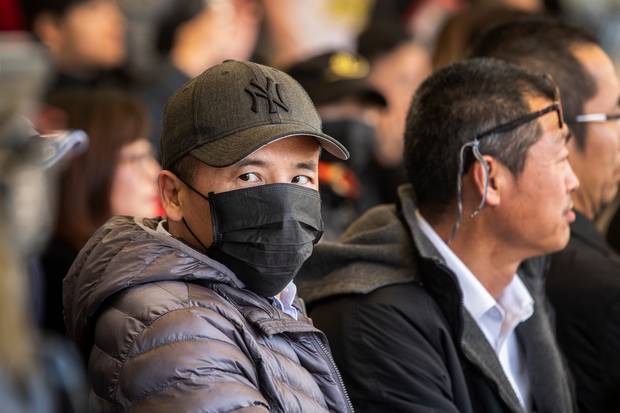 Hong Kong democracy protesters gathered at the University of Auckland under heightened security today.
The event comes after a protest last week turned physical with a woman being pushed to the ground.
Just over 100 people turned up for the protest, with several wearing face masks. At least four police officers, plain clothes and campus security were present.
Last week, three pro-Beijing students were involved in a scuffle with a pro-Hong Kong supporter.
After the incident, the Chinese Consulate in Auckland released a public statement condemning the protest and praised the pro-China students for their "spontaneous patriotism".
This prompted Act Party leader David Seymour to send a strongly-worded letter to the Chinese Consul General in Auckland raising concerns about their statement, which he said "encouraged disruptive and violent behaviour"… (Read More at header link).
A man from China in his 30s, wearing a large black cloth mask and a baseball cap pulled low, was next. "Why do I wear the mask?" he asked the crowd. "Why? Because we are full of fear. I support what you feel. The freedom is the highest value. The demonstrations are so important because freedom of speech, of religion, in China we do not have them.

"You can be put in jail because you speak some things that you do not like," he said, voice faint. "You should fight to the end for your freedom of speech, to choose your own life style."

https://www.newsroom.co.nz/2019/08/06/732372/fear-and-freedom-in-a-cold-quad
From Seymour's letter to the Chinese Consulate:
"I am writing to you to raise concerns about events which have taken place over the past week and ask that you explain what appears to be the Consulate interfering in the internal affairs of New Zealand, contravening diplomatic conventions to which the People's Republic of China is a signatory," Seymour wrote.

"It is also deeply troubling that the Consulate General publicly praised a group of students who assaulted a peaceful protester who opposed the Hong Kong extradition bill at the University of Auckland."

David Seymour, ACT Party Leader