Timeline : Simon Mann
The events that led to the British mercenary being jailed in Equatorial Guinea for plotting to overthrow the government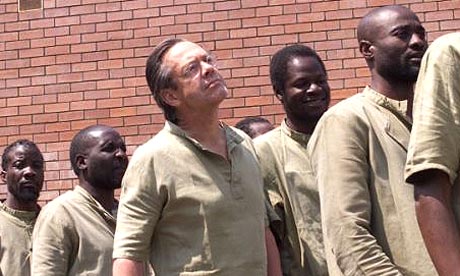 2003
May-December: The coup plot is hatched in London and Cape Town.
A syndicate of financiers is drawn in, including Sir Mark Thatcher, then living in South Africa, who helps buy a helicopter
(though he claims he did no know what it was to be used for).
Mercenaries are recruited in South Africa.
An advance party, led by South African arms dealer Nick du Toit, sets up a fisheries business in Equatorial Guinea as a front.
2004
7 March: Zimbabwe seizes a US-registered cargo Boeing 727 carrying 64 suspected mercenaries from South Africa.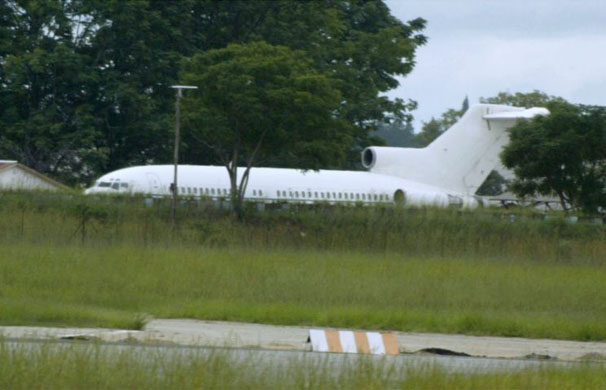 The plane lands at Harare to pick up arms and ammunition. Mann meets the plane on the tarmac and is arrested.
8 March: Fifteen suspected mercenaries, most of them South Africans, are arrested in Equatorial Guinea.
28 July: Mann pleads guilty to attempting to possess dangerous weapons. A month later, a Zimbabwean court jails him for seven years.
25 August: Police in South Africa arrest Mark Thatcher, the son of the former British prime minister Margaret Thatcher, on suspicion of helping finance the plot.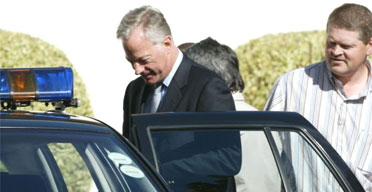 26 November: A court in Equatorial Guinea convicts 11 foreigners and two local men on charges linked to the plot.
Du Toit is jailed for 34 years.
2005
13 January: Thatcher pleads guilty to a role in the plot under a plea bargain agreement that allows him to avoid jail. He gets a four-year suspended jail sentence. He admits providing money to buy a helicopter that he knew might have been used by mercenaries. He leaves South Africa.
15 May: Zimbabwe frees 62 South Africans more than a year after they were arrested, but South Africa says the next day it will charge them under its strict anti-mercenary laws.
2007
9 May: Mann expects to be released early after his sentence is reduced but a Zimbabwean magistrate rules that he can be extradited to Equatorial Guinea. He appeals.
2008
30 January: Mann is flown to Equatorial Guinea and taken to Black Beach prison. His lawyers insist he was illegally removed by being moved in secret before an appeal process was finished. The Foreign Office protests.
28 March: Equatorial Guinea issues an arrest warrant for Thatcher.
17 June: Mann and seven others go on trial in Malabo, with the prosecutor asking for a prison sentence of 31 years, eight months and three days.
7 July: Mann is sentenced to 34 years in jail.
2009
2 November: Equatorial Guinea's president, Teodoro Obiang, pardons Mann on humanitarian grounds.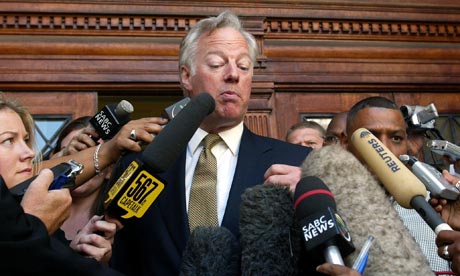 5 November : Documents detailing Sir Mark Thatcher's alleged involvement in the botched coup in Equatorial Guinea are among evidence being examined by Scotland Yard.
The counter-terrorism command has yet to interview Thatcher or the businessman Ely Calil, who were named by the mercenary Simon Mann as the organisers and bankrollers of his failed plot to overthrow President Teodoro Obiang Nguema in 2004.
Codenamed Operation Antara, the police inquiry began in 2004 after Equatorial Guinea wrote to the Yard alleging that the men planned the operation on British soil. The inquiry was considered political and highly sensitive.
Among the evidence are several statements made by Mann, 56, when British police visited him three times in prison in Equatorial Guinea.
In these Mann, who was jailed for 34 years for his involvement in the plot, is understood to have openly implicated Calil and Thatcher, an allegation he had previously made at his trial last year and repeated as he left Equatorial Guinea on Wednesday after being pardoned.
Police also have a dossier of evidence passed to the Yard by José Olo Obono, the attorney general in charge of Mann's prosecution. In relation to Thatcher, Obono claimed these documents included papers that provided "incontrovertible evidence that he helped finance the coup".
Thatcher, who now lives in Spain, and Calil, a London-based businessman of Lebanese origin, have both denied involvement in organising the coup attempt. Both are said to be confident they will not be drawn into any criminal proceedings despite the return of Mann, who spent today with his family in the New Forest.
Calil is understood to have a letter from the Met anti-terrorist branch, written late last year or early this year, which states that it has no interest in talking to him. "Both men have welcomed Mann home," said one acquaintance. "Why would they do that if they were worried?"
Neither man has been interviewed or received an approach by Yard detectives despite several months of investigation by the counter-terrorism command. Thatcher, who is said to be happy to talk to police, was named by Mann as a member of the plot's "management team". He has already admitted in South Africa to helping charter a helicopter he suspected "might be used for mercenary activity".
In a rare interview last year Calil acknowledged that he financed plans by Severo Moto, the opposition leader exiled in Spain, to return to Equatorial Guinea . But he said he had only ever supported "democratic change".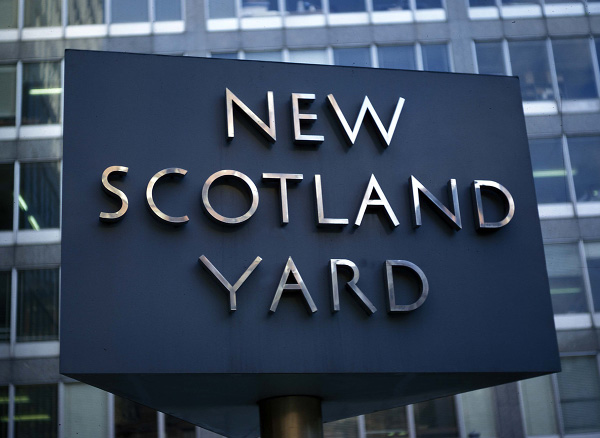 Scotland Yard would not comment on the inquiry.
A BBC Doco on this can be found down near the bottom of the page of this huge pile of docos here
More Articles here