What happens when Americans plunder America and leave it broken, destitute and seething mad?
Where do these fabulously wealthy Americans go with their loot, if America isn't a safe, secure, or even desirable place to spend their riches?
What if they lose faith in their gated communities, because those plush gated communities are surrounded by millions of pissed-off Americans stripped of their entitlements, and who now want in?
We finally have the answer, and you're not going to like it: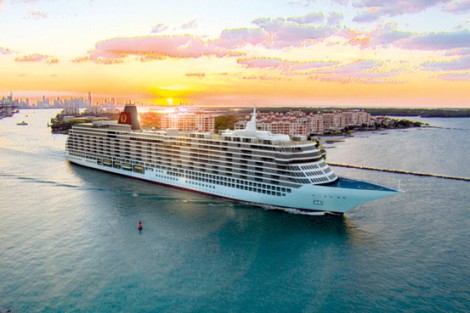 a new fleet of castles that float in the oceans.
The super-wealthy are already building their first floating castle, a billion-dollar-plus luxury liner that offers permanent multimillion-dollar housing with the best protection of all:
moats made of oceans, keeping the land-based Americans they've plundered at a safe distance.
The first such floating castle has been christened the "Utopia"–the South Korean firm Samsung has been contracted to build the $1.1 billion ship, due to be launched in 2013.
Already orders are coming in to buy one of the Utopia's 200 or so mansions for sale--which range in price from about $4 million for the smallest condos to over $26 million for 6,600 square-foot "estates."
The largest mansion is a whopping 40,000 square feet, and sells for $160 million.
It's the first of its kind to offer permanent housing units to buyers, and there'll be plenty on board the Utopia for the global elite inhabitants to keep themselves entertained: an outdoor movie theater, casino, miniature golf course, nightclubs, restaurants, shops, and a water park for the elites' heirs (featuring a "Lazy River," rock-climbing wall and water slides).
At nearly 1,000 feet, the Utopia is almost as long as a nuclear-powered Nimitz-class aircraft carrier.