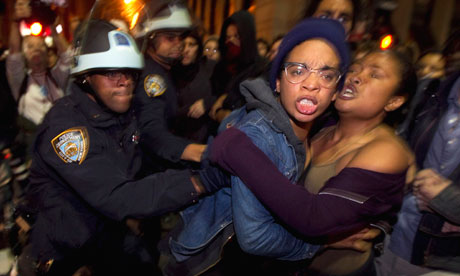 Welcome to the revolution.
Our elites have exposed their hand.
They have nothing to offer.
They can destroy but they cannot build.
They can repress but they cannot lead.
They can steal but they cannot share.
They can talk but they cannot speak.
They are as dead and useless to us as the water-soaked books, tents, sleeping bags, suitcases, food boxes and clothes
that were tossed by sanitation workers Tuesday morning into garbage trucks in New York City.
They have no ideas,
no plans
and no vision for the future.
.