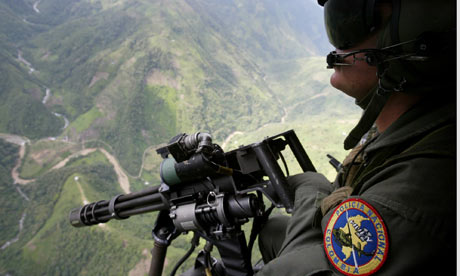 As Vice President Joe Biden wraps up a trip to Central America
insisting the drug war must continue,
– a growing number of Latin American leaders are calling for the decriminalization or legalization of drugs.
"This debate now is no longer going to be suppressed,"
says Ethan Nadelmann, founder and executive director of the Drug Policy Alliance.
"Once U.S. officials are obliged to participate in the discussion
and to do it in a real way,
the smartest among them
know there's no way to defend the current U.S. strategy."
.