Human rights lawyers claim in High Court that civilians are 'parties to murders'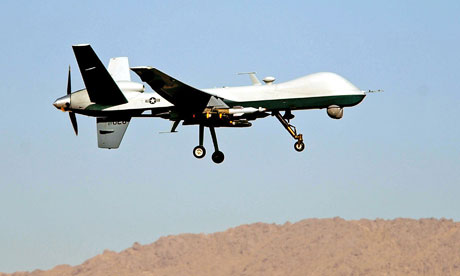 Civilian staff at GCHQ risk being prosecuted for war crimes
as a result of a legal action being launched tomorrow
over the alleged use of British intelligence in the CIA's "targeted killing" programme.
Human rights lawyers will issue proceedings
saying that employees at the UK intelligence agency who assist the US in directing drone attacks in Pakistan
could be liable as "secondary parties to murder"
and that any UK guidance allowing the passing of information to the CIA for use in the strikes
is unlawful.
Pakistan has previously condemned the attacks as a violation of its sovereignty,
amid concern that the use of US drones contravenes international humanitarian law.
Hundreds of innocent civilians are thought to have been killed as a result of drone attacks.
.