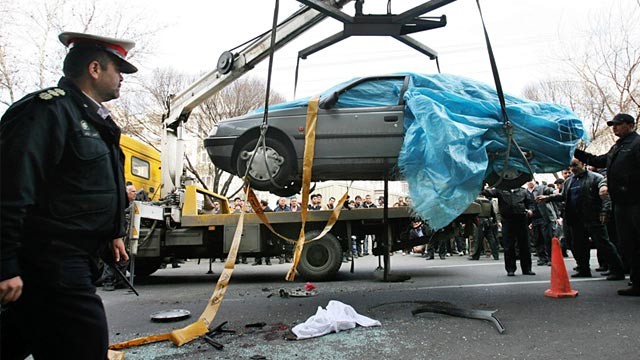 The Iranian government claimed Tuesday
that it had arrested members of an Israeli-backed terror network
plotting assassinations and sabotage inside the country.
Iran's intelligence ministry announced via state-run media
that it had disbanded a "large and sophisticated Israeli terror and sabotage network
after months of operations"
just as the network was planning fresh attacks.
Iran has blamed Israel,
the U.K.
and the U.S.
for a series of assassinations of nuclear scientists
and explosions
and disruptions at missile sites
that began in 2007.
.