[ This from 'Current Concerns' – an outfit from Zurich that refer to themselves as
'an international journal for independent thought, ethical standards, moral responsibility,
and for the promotion and respect of public international law, human rights and humanitarian law.
Well worth popping in your bookmarks, IMOHO ]
For the sake of truth, I will give you here another side to the Libyan story.
Just imagine a country where there is no electricity bill.
Electricity is free to all its citizens.
There is no interest on loans,
banks were state owned
and loans given at zero percent interest by law.
Having a home was considered a human right.
All newlyweds received US$ 50,000 from the govt to buy their first apartment and to help them start a family.
Education and medical treatments were free.
Before Qaddafi, 25 % of the population were literate.
Today this figure is 83 percent.
Should Libyans want to take up farming,
they would receive land, a farmhouse, equipments, seeds and livestock to kick start their operation,
absolutely free of charge.
If citizens could not find the education or medical facilities they needed,
the govt would fund them to go abroad,
free of charge,
and would get some US$ 2,300 per month for accommodation and car allowance.
Cars were government subsidized to the tune of 50%.
Fuel prices were $ 0.14 per litter.
The country had no external debt and its reserves amounted to some $ 170 billion,
now frozen globally plus some 27 tons of gold, which the new regime found safely in the National Bank.
Any graduate unable to find a job would get the average salary for the profession,
as if he/she was employed, until employment found.
A portion of oil sales were credited once a year to every citizen bank account.
A mother who gave birth, immediately got some $ 5,000.
Forty loaves of bread cost $ 0.15.
25% of citizens have a university degree.
An immense project bringing water from aquifers in the south made it available all over the country,
free of charge.
That is what that "tyrant" Qaddafi gave to his people.
There are some 150 tribes in Libya and a strong hand was necessary if the country was to remain in one piece.
Every citizen was in possession of a military weapon.
Qaddafi was not frightened of his own people.
The so called rebels who took over, so we are told,
would not have lasted a few days without NATO air power,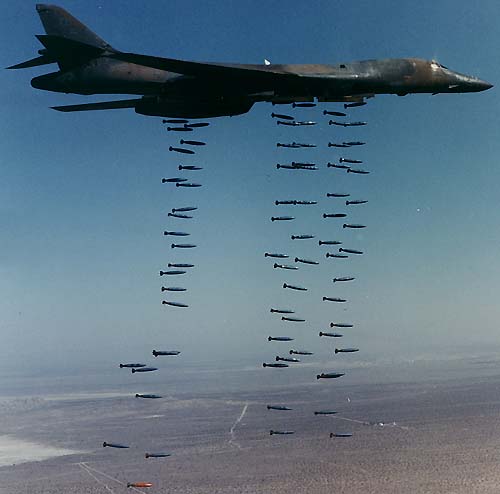 British and French commandos
and thousands of mercenaries.
.