In a rare bipartisan consensus,
and definitely without the expressed, written consent of The Bernank,
the Houseof Representatives
today overwhelmingly approved Ron Paul's
bill (H.R. 459)
to provide for a complete audit of the Federal Reserve.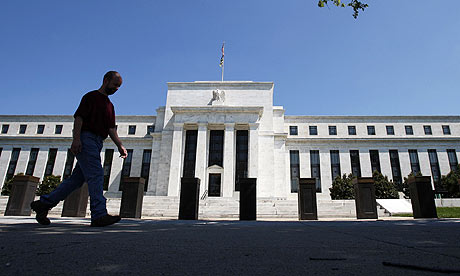 All attention turns now to the Senate
and the sister bill (S.202),
where two years ago H.R. 1207 was weakened significantly.
.
Source : The Daily Bail
( They watch CNBC – so you don't have to )
WHO IS KEEPING TRACK OF THE TRILLIONS?
Alan Grayson questions the Inspector General of the Federal Reserve
– 05/09/10
Alan Grayson Grills Bernanke
.