News Updates from CLG 02 August 2016
https://www.legitgov.org/ All links are here: https://www.legitgov.org/#breaking_news
"Dirty" Bomb: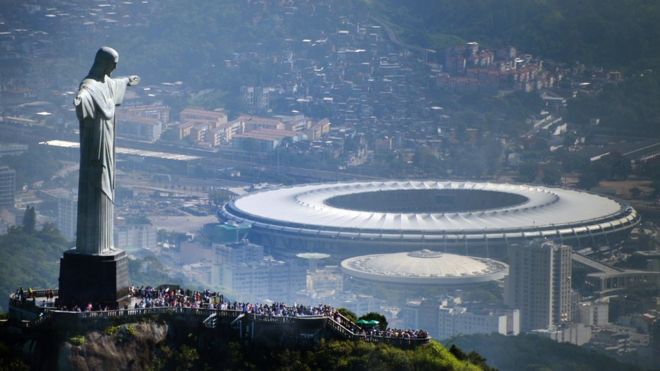 Growing fears Rio Olympics could be hit by an ISIS radioactive 'dirty bomb' as the best detection gear in the world is sent to Brazil –A 'dirty bomb' attack is more likely now than at any time since the Cold War | 01 Aug 2016 | There are growing fears the Rio Olympics could be attacked with a 'dirty bomb' as the security operations are ramped up ahead of the Games. United Nations security chiefs have sent their top detection gear to Brazil to help intercept terrorist communications amid concerns ISIS are planning to detonate a radioactive bomb at the Olympics. Counter terrorism director Luiz Alberto Sallaberry said the 'credible threat' of an ISIS attack had increased dramatically in recent months due to the stream of terrorist acts across Europe.
Olympics 'dirty bomb' fears: UN atomic agency helping guard Rio Olympics from ISIS terror attack | 31 July 2016 | Experts from the United Nations have sent state-of-the art detection equipment to Brazil over fears suicidal terror nuts will target the Olympics with a devastating 'dirty bomb'. The International Atomic Energy Agency (IAEA) has loaned hi-tech radiation monitors – including personal detectors and portable scanners – for use on the ground throughout the Games. Brazil's anti-terror chief has already admitted there is a 'credible threat' ISIS will target Rio next month and said 'numerous measures' are being taken to prevent any attack.
Election:
Trump: 'I'm afraid the election is going to be rigged' | 01 Aug 2016 | Donald Trump fears he may lose in November because of the "rigged" political system he's been railing against for months. "I'm afraid the election is going to be rigged, I have to be honest," Trump told supporters during a mid-afternoon rally in Columbus, Ohio. Trump has blasted political leaders for creating what he claims is a corrupt and "crooked" system under which career politicians have manipulated certain rules and deliberately lied to voters in order to remain in power.
Hedge-Fund Money: $48.5 Million for Hillary Clinton, $19,000 for Donald Trump –Political donations from people at hedge funds have vaulted this election, and far more has gone to the Democratic nominee than to the Republican | 29 July 2016 | Hedge funds are playing a far bigger role in 2016 than in past elections–and Hillary Clinton has been the single biggest beneficiary. Owners and employees of hedge funds have made 122.7 million in campaign contributions this election cycle, according to the nonpartisan Center for Responsive Politics–more than twice what they gave in the entire 2012 cycle…The data show seven financial firms alone have generated nearly 48.5 million for groups working on Mrs. Clinton's behalf. The total for Donald Trump: About 19,000.
Senior Democratic National Committee officials resign – DNC | 02 Aug 2016 | Three senior officials with the Democratic National Committee have resigned, the DNC said on Tuesday, amid a shake-up following a hack of thousands of emails that embarrassed the party just as it staged its national convention last week. The resignations of DNC Chief Executive Officer Amy Dacey, Communications Director Luis Miranda and Chief Financial Officer Brad Marshall were announced by interim Chairwoman Donna Brazile.