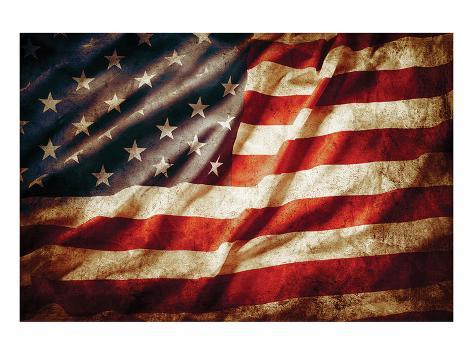 From Uncensored Magazine Issue #44:
Since 1776, US has been at war 93% of the time
That's 222 out of 239 years!
The U.S. has only been at peace for 21 years total since its birth
By "Danios"
Since the United States was founded in 1776, she has been at war during 214 out of her 235 calendar years of existence.  In other words, there were only 21 calendar years in which the U.S. did not wage any wars.
To put this in perspective:
Pick any year since 1776 and there is a bout a 91% chance that America was involved in some war during that calendar year.
No U.S. president truly qualifies as a peacetime president. Instead, all U.S. presidents can technically be considered "war presidents."
The U.S.  has never gone a decade without war.
The only time in the U.S. went five years without war (1935-40) was during the isolationist period of the Great  Depression.
In most of these wars, the U.S. was on the offense. Admit- tedly some of the wars were defensive. However, the above list leaves out covert CIA operations and other acts which could be considered war.
Let's update what's happened since 2011:
2012 – War on Terror in Afghanistan, Iraq, Somalia, Syria and Yemen 2013 – War on Terror in Afghanistan, Iraq, Somalia, Syria and Yemen
2014 – War on Terror in Afghanistan, Iraq, Somalia, Syria and Yemen; Civil War in Ukraine 2015 – War on Terror in Somalia, Syria and Yemen; Civil War in Ukraine
So we can add four more years of war. That means that for 222 out of 239 years – or 93% of the time – America has been at war.  (We can quibble with the exact numbers, but the high percentage of time that America has been at war is clear and unmistakable.)
Indeed, most of the military operations launched since World War II have been launched by the U.S. And Ameri- can military spending dwarfs the rest of the world put together.
No wonder polls show that the world believes America is the number 1 threat to peace. Sott Comment: Rather staggering, don't you think? Also, for many of the war years, the US had multiple opponents. After all this war practice, we might rightly expect a simple bombing raid on ISIS to produce results. – "Danios"SOURCE: www.sott.com
On 3 Sep 2016, at 12:38 am, World Beyond War via WorldBeyondWar.org <info@worldbeyondwar.org> wrote:
On the morning of Monday, September 26, 2016, National Campaign for Nonviolent Resistance (NCNR) will lead a nonviolent protest of war at the Pentagon.
People have been signing up to take part for months as part of registering for the September 23-25 #NoWar2016 conference in Washington, D.C.
There will be a planning and training meeting as part of the conference from 2:00 to 4:00 p.m. on the 25th.
The action will include roles for those willing and not willing to risk the possibility of being arrested.
You can sign up for #NoWar2016 and this action at MailScanner has detected a possible fraud attempt from "click.actionnetwork.org" claiming to be https://worldbeyondwar.org/nowar2016 (But hurry before the conference is full.)
Or you can sign up for the action alone by emailing Malachy Kilbride at malachykilbride@gmail.com
NCNR describes the action in these terms: "A world beyond war will take long-term work utilizing new strategies and relinquishing our old ways of seeking peace which have relied on violence and war. We must stand up to those in power who continue to lead us on a path towards more war. We have reached a point in which we can no longer afford massive military budgets, plans for future war, and war games certainly preparing us for war. This is no longer sustainable in so many ways. Poverty, climate crisis, environmental destruction, and violations of international law can no longer be accepted as the new normal for our world. Because war is so intimately linked to poverty and the threat to Mother Earth we must take a stand at The Pentagon on September 26, 2016. The Pentagon is the one place that is the embodiment of the connection between United States foreign and military policies and the war profiteers who threaten all life on this planet. We call upon people of conscience to join us in a witness for peace, risking arrest, calling for an end to war.On the 26th there will be an opportunity for others, not able to risk arrest, to join us at The Pentagon." For more information contact Malachy Kilbride at malachykilbride@gmail.com
Do you agree with this article? Disagree? Have anything to add? Give us your feedback!