Appropriately Biblical for these Apocalyptic times. But will the plague "Passover" the Holy Land and ravage China? MH
From the Times Of Israel:
'Extremely alarming' desert locust swarms forming in Horn of Africa — but will skip Holy Land
A plague of locusts the likes of which have been unseen for over 30 years is about to hit Africa and the Middle East. Adding to the perfect biblical storm, the current coronavirus pandemic is affecting travel of international experts and in-country gatherings for training to combat the locust threat, said Rome-based Senior Locust Forecasting Officer Keith Cressman on Monday.
Cressman works at Locust Watch, a division of the United Nation's Food and Agriculture Organization, which gives emergency assistance to countries facing desert locust invasions and constantly monitors the status of potential infestations. According to the organization's most recent forecast report, there are new "extremely alarming" swarms forming in Horn of Africa.
Cressman, who has worked with the organization for over three decades, told The Times of Israel on Monday that the previous time the region has been in such danger was during the plague of 1987-1989…READ MORE
Locusts Could be the Next Plague to Hit China
HONG KONG—Swarms of desert locusts have devastated crops in East Africa, hit the Middle East and moved into South Asia. They're breeding fast thanks to changes in global climate patterns that have brought about major cyclones and heavy rains, and they are feeding off human food supplies across continents.
So far, India has managed to prevent a swarm of biblical proportions from spilling over into Bangladesh, Burma, and then China—where the coronavirus has already paralyzed much of the country's activity. But it's not clear how long that line will hold…READ MORE
Martin comments: This would be catastrophic enough under regular circumstances, but with aid restricted by Coronavirus lockdowns, this plague could truly become a disaster of Biblical proportions.
I looked, and there before me was a pale horse! Its rider was named Death, and Hades was following close behind him. They were given power over a fourth of the earth to kill by sword, famine and plague, and by the wild beasts of the earth.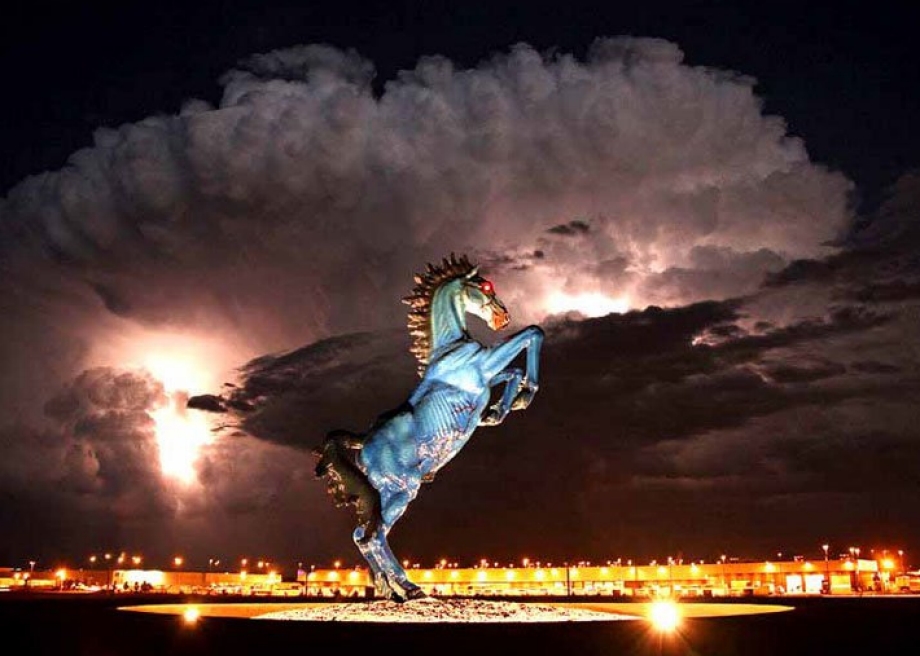 Then out of the smoke locusts came upon the earth…
…and the sound of their wings was like the sound of chariots with many horses running into battle. 10 They had tails like scorpions, and there were stings in their tails. Their power was to hurt men five months. 11 And they had as king over them the angel of the bottomless pit..
(excerpts from The Book of Revelation)