As the state of Oregon burns and Governor Kate Brown has declared a wildfire emergency, police in Portland have asked Antifa and BLM protesters to refrain from starting fires as they continue their nightly demonstrations.
RT
Wed, 09 Sep 2020 19:04 UTC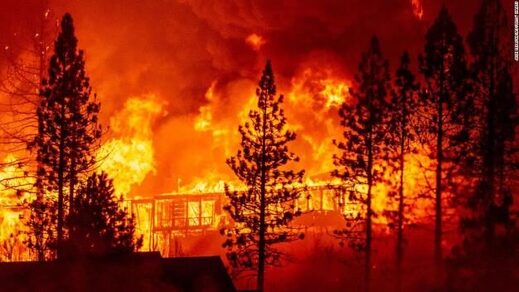 Wildfires in the state have consumed at least two towns, turned the skies red, caused ash to fall like rain and filled the air with thick, acrid smoke.
"This is proving to be an unprecedented and significant fire event for our state," Brown said on Tuesday.
Despite the threat of wildfires, protests in Portland continued overnight, with clashes reported between protesters and police, resulting in several arrests. The police issued a call to the protesters not to start fires.