As always, the timing of these events raises as many questions as the events themselves…
Will Trump come up with a last minute miracle, or will Biden inherit one hell of a mess? Very precarious times indeed! MH
Yahoo
Fri, 27 Nov 2020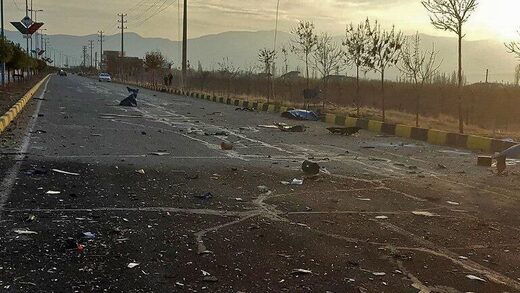 A high-profile nuclear scientist was reportedly assassinated in Iran on Friday. According to reports, Mohsen Fakhrizadeh-Mahabadi, a professor of physics at the Imam Hussein University in Tehran, was killed in Damavand County. He was a senior scientist at the Iranian Ministry of Defence and Armed Forces Logistics, Iran Front Page reported.
Mohsen Fakhrizadeh was widely seen as the father of Iran's nuclear bomb programme. No individual or organisation has yet claimed responsibility for the reported assassination. Social media users in Iran shared pictures and videos from the alleged scene of the assassination. They said an explosion and firing were reported in the area.
It was during Netanyahu's televised presentation in 2018, the first-ever picture of Fakhrizadeh was produced. Fakhrizadeh was on the UN sanctions list, and had travel restrictions bestowed upon him.
Some updates via Twitter: