Iran indirectly supported a secret military drill between the Turkish and Chinese air forces that took place in September,
sparking concerns in the United States, daily Hürriyet reported Monday.
The Turkish and Chinese air forces secretly participated in "Anatolian Eagle" war games in Konya,
which two years ago involved Turkey's fellow NATO members the United States, Israel and Italy.
[ … very F-18 ]
Four drill-bound Chinese SU-27 warplanes that took off from bases in China refueled in Iran
– the first time the Islamic Republic has ever allowed foreign warplanes to refuel at its airbases,
the report said.
The Russian-made SU-27s used by the Chinese air force had to refuel in both Pakistan and Iran
because of their limited 3,500-kilometer range.
Official letters were sent to the two countries prior to the military drill requesting the use of airspace and passage and refueling privileges.
The warplanes refueled a second time in Iran on their return to China.
The drill was conducted after two years of deliberations, the report said,
adding that its sole purpose was to improve mutual cooperation between the two friendly countries.
Ankara excluded Tel Aviv from the 2009 war games,
reportedly because of the political tensions that followed Israel's invasion of Gaza in January 2009.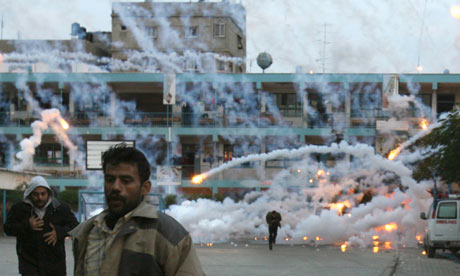 [ Israeli policy makers using white phosphorous on an apartment block ]