Just a few months ago, I did an article on a plummeting sperm count report
from the Israeli Sperm Bank at University Hospital in Jerusalem.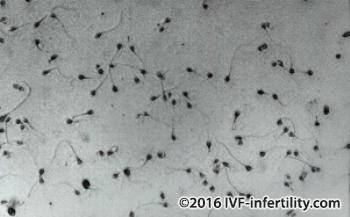 Long story short,
all Israeli male teenagers make a sperm deposit at the University Hospital on entering their compulsory two years of military service.
The Israeli national sperm count has fallen 40% in less than ten years according to the Israeli Sperm Bank.
Another eight years of this and Israel is extinct,
history,
a disappearing population
since 20% live sperm is considered baseline Sterility in men.
By now the Israeli guys are shooting blanks, mostly,
when it comes to making babies.
In the article I blamed pervasive uranium oxide radiation poisoning for the Israeli race to bottom – Extinction.