The regime of King Hamad bin Isa Al Khalifa in Bahrain,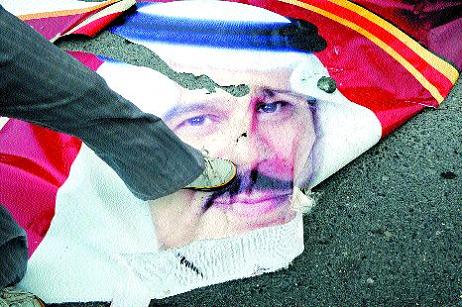 which the Obama administration backs to the hilt,
is continuing its violent repression of political opposition.
The Khalifa regime imposed a state of emergency, after its security forces,
backed by troops from Saudi Arabia and the United Arab Emirates,
violently cleared protesters from Pearl Square in Manama, the kingdom's capital, on March 16.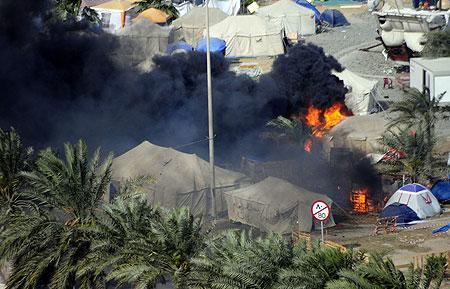 More than 400 people have been arrested, including human rights activists, doctors, bloggers and oppositionists.
Twenty-seven political opponents and protesters are officially reported dead and dozens are missing.
A leading newspaper has been shut down and its editors and reporters threatened with imprisonment.