Trump At Work: Suck 'em in, chew 'em up, spit 'em out. To many it may seem as if Trump's "you're fired!" persona from his Apprentice TV days has spilled over into his political world. But to those in the know, his tactic is known as"draining the swamp".
yes, there is method behind Trump's apparent madness, whether it be the crazy tweets with which he manipulates the media, or his conveyor-belt line of firing victims.
Regarding Bolton, Trump's latest target, Caitlin Johnstone says:
John Bolton is out as President Trump's National Security Advisor. Trump says he fired Bolton, Bolton says he offered to resign first. Both suggested that the departure was due to disagreements over foreign policy, which independent reports seem to confirm.

Personally, I do not care. I don't care if Trump fired Bolton over an argument about which Sesame Street characters would win in a bare knuckle boxing match. I don't care if Bolton was carried bodily out of the White House by a strong gust of wind. Trying to sort out the specifics of the drama in an administration packed with lying sociopaths is always an exercise in futility, and in this case it's even more pointless, because all that matters is that John Bolton is gone now. That is an intrinsically good thing, by itself, regardless of what events led up to it.

Trump says he's going to name a new National Security Advisor next week, and the good news is that it is literally impossible for whoever he ends up picking to be worse than John Bolton. They might not be any better, but there's no way they can be more of a bloodthirsty psychopathic monster than their predecessor, because Bolton is without exaggeration as bad as it gets in terms of sheer drive to start World War Three.

https://medium.com/@caityjohnstone/democrats-somehow-frame-boltons-exit-as-a-bad-thing-ce96d03b920c
And there's the thing: Bolton is one of the Old World Order Elite cronies. Strawman your target as a cartoonish villain, bomb the crap out of them, install a puppet. I'm sure Iran would love another Shah in power, huh?
As the article by The Intercept (link above) indicates, many political commentators have missed the point of Trump hiring guys like Bolton, take for instance:
I think installing the "swamp dwellers" in the White House is the method by which Trump ultimately gets them out of the game. The White House is the funnel that drains the swamp. Like I said in the subheading, suck 'em in and spit 'em out. Mission accomplished.
Question is, who's next on the list?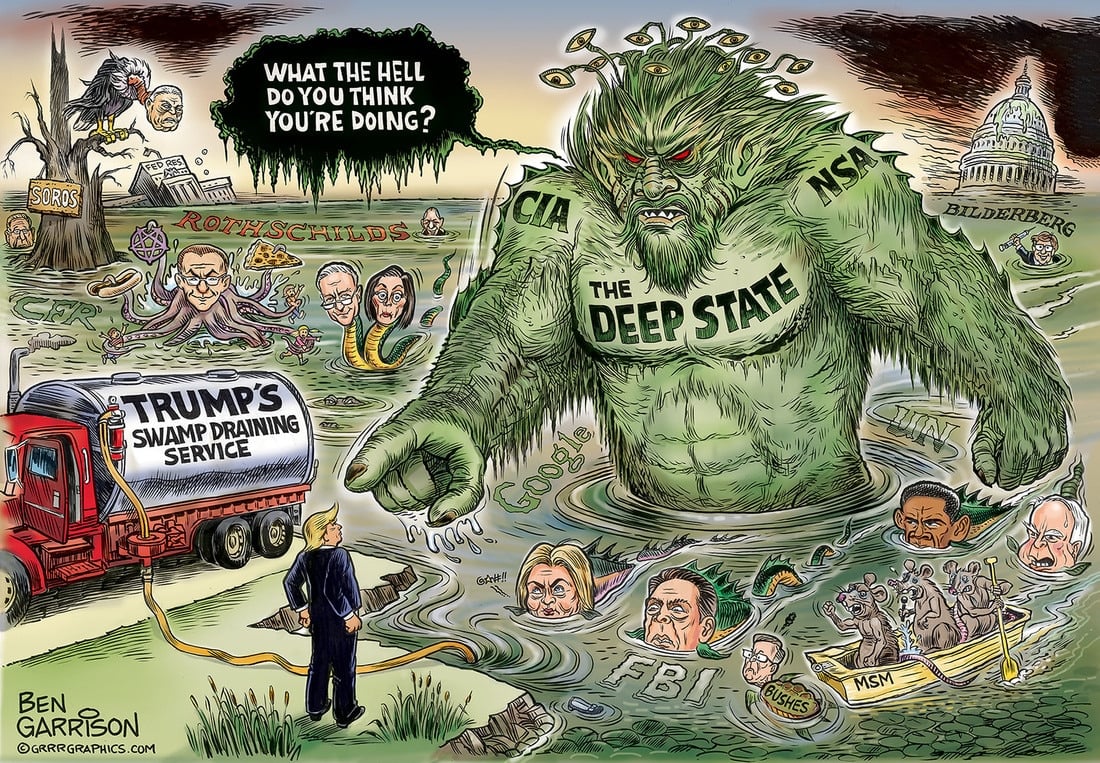 Uncensored Is Being Censored
Get your copy from our online store or your local book and magazine retailer…IF you can find it:
As censorship heats up and free thought becomes an increasingly rare commodity, we appeal to our readers to support our efforts to reach people with information now being censored elsewhere. In the last few years, Uncensored itself has been censored, removed from the shelves of two of our biggest NZ retailers-Countdown Supermarkets and Whitcoulls Bookstores-accounting for 74% of total NZ sales.
You can help keep the free press alive by subscribing and/or gifting a subscription to your friends and relatives.