"America is not prepared, and nurses are not being protected"
Chrissy Clark
The Federalist
Mon, 06 Apr 2020 19:02 UTC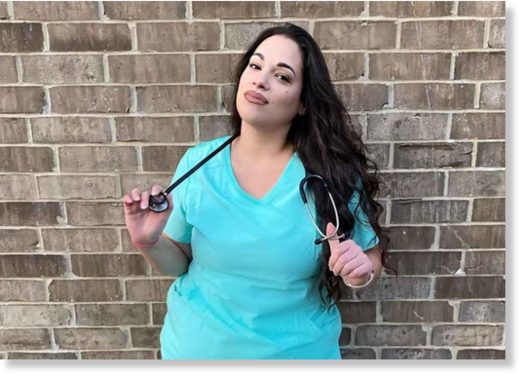 …said the ICU nurse in the video. "I quit my job today. I went into work and I was assigned to a COVID patient on an ICU unit that has been converted to a designated COVID unit. None of the nurses are wearing masks."
The video now appears to be inaccurate. Instead of verifying the legitimacy of the video, CBS added background music and captions to highlight a woman who lied about her workplace situation. The woman, who goes by Imaris on social media, has a prominent following on Instagram.
Prior to CBS picking up this video, Imaris posted on her public Facebook page that she has anxiety and bi-polar depression and had not been an employee at the hospital for over a year. She mentioned in her post that she was unsure if she was ready to return to her job.
Imaris also said the growing volume of information on coronavirus "triggers" her.
"The information overload can be hard for me to sift through as far as what is credible and what is not, it triggers me," she wrote in a Facebook post.
Parroting the fraudulent video is 2020 Democratic contender Sen. Bernie Sanders, I-Vt. who quote tweeted the video and called on the Department of Labor to issue emergency workplace standards.
"It is insane that our nurses are being forced to are for the sick without masks and respirators. The Department of Labor must immediately issue emergency workplace standards to protect our health workers, their families, and their patients," Sanders said.
Nurses and medical workers are working tirelessly with inadequate protection gear, and they are the real heroes. For an Instagram "influencer" to deliberately misrepresent her career for the instant glorification of internet fame is sickening.