Comedy Hour has begun…
Get out the popcorn, it's not going to stop until Nov.4.
by G Squared 16/8/20
Indian Kamala's face surgery, had the fake cheek bones inserted from inside the mouth. One could suggest a prior event had her fake brain inserted by a similar procedure, as it's excrement is emanating from her mouth.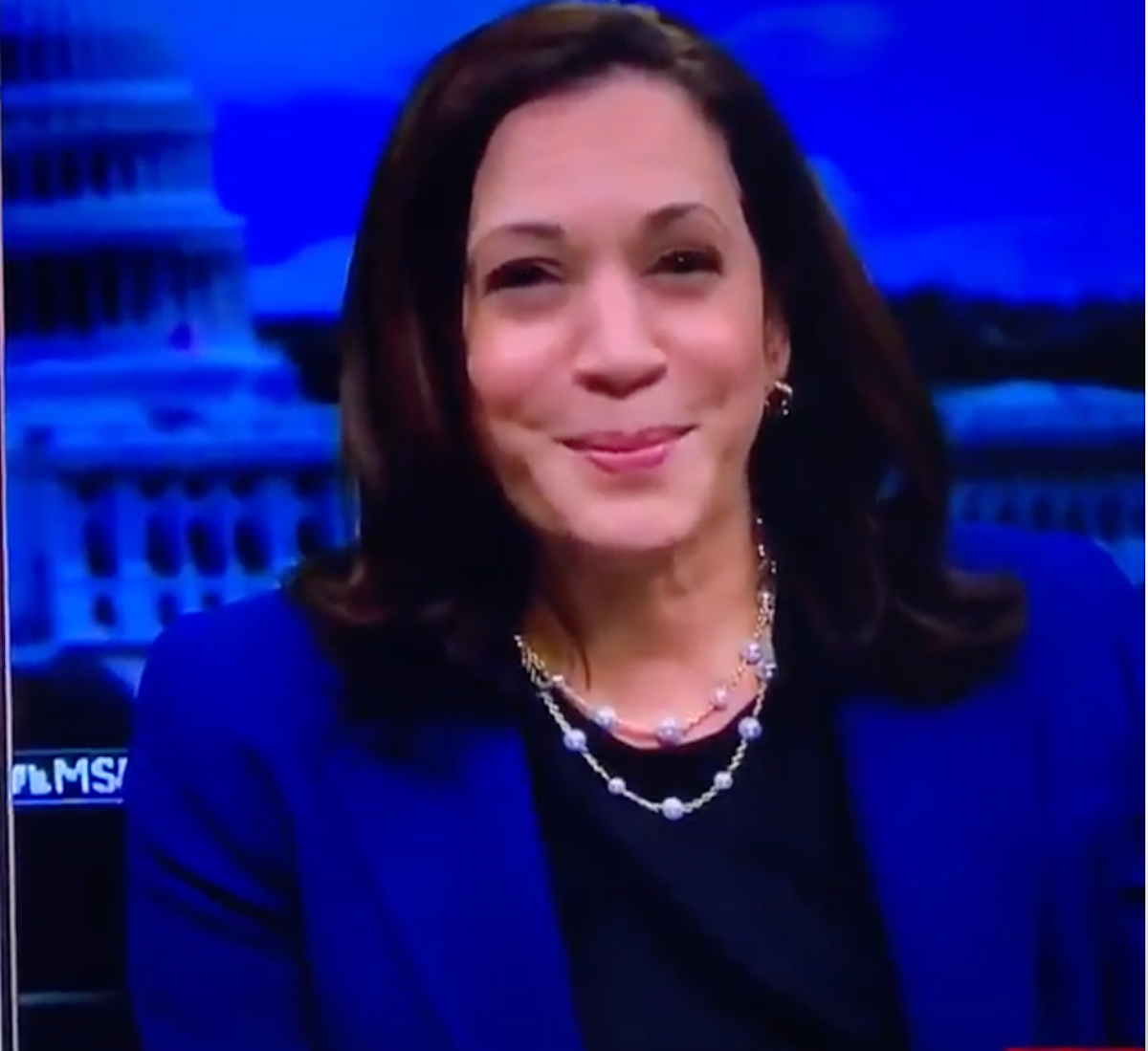 On study of their histories: both she and Biden are racists by the correct definition. Not a political throwaway.
He: because it variously suited his manipulated political agendas of past. No less than Wallace, le May, et al.
She: because she has psychological issues concerning her birth and antecedents. Her heritage is that of an Indian slave girl, kept for various domestic duties. She is not Black, never was, and never will be. Which is how the fake 'Of Colour' phrase was invented by The Brigade of FemDemLoons
He supported Segregation and bussing. She had nothing to say beyond erupting on him during their failed primaries. She only became Black as a contemporary political convenience. As Warren pretended she was a Cherokee.
They cling to race and religion, while lecturing that those attachments are meaningless.
If Biden was genuine, all his public access files of his Forty-Eight years as a clueless public servant, would be out of their bunkering at The University of Delaware. Actually: I am reasonably advised that they have been moved, sanitized, and secretly warehoused by Biden's handlers. These public records were stolen from Congressional Archives under the ruse of a public access library for Biden's magnificent public service history.
They contain; not only the verification of Biden's lust for molesting young women, and the truth concerning his wife's death, but his corrupt, fraudulent activities, and deep racist beliefs. Recall HRC's racist comments to Black journalists.
Harris not only called him out for racism, but publicly stated she sided with the women he had molested. At the end of the day, the Subpoenas currently served on The University of Delaware will fail, because the files are not there.
Biden's handlers would have fared better had they chosen Gabbard. But they wanted a fool to allow Biden to appear to be in command of his own mental capacities. Both Biden and Harris tanked in the primaries. Trump drew the largest vote in US political history. 130,000 to the prior highest of Soetoro at some 49,000.
Biden fell off the table. She pulled two percent and dropped out early. Popular votes are marred by frauds. Primaries are correct indicators, and the decisions are made by The Electoral College.
The recalcitrant fake polls indicating The Biden-Harris Ticket ahead, is derived from suppression polling. Twenty-Four percent only of GOP voters are included in the mix. They did the same in 2016. 2018 was a monstrously manipulated timororous fraud. It destroyed what remained of the absurd Democratic Party. The realities of virtue signalling and design politics played out for all to see.
The failed attempt to link to the victimhood of the enslaved Blacks by sub-continent Indians and Hispanics. The Blacks and Native Indians don't wear it. So who is that projected audience. The White intellectualized, moralized, ideologized morons.
The front Pelosi Face Pull (note the changed eyebrow positions) was traditional and tied behind the ears. Her history is found in Brown's Town, St.Ann, Jamaica. She is descendant from Hamilton Brown, the notorious Irish Slave Owner.
Biden could have just lost and gone away. Now he is competing with Adlai Stevenson, George McGovern, Michael Dukakis, and HRC.
Wait for it … Sanders had AOC as his VP. I don't know which would be more entertaining.
As my readers over the decades can attest: I have correctly predicted many events that occurred, and correctly analyzed many others. Harris will not cross the threshold of 1600 Pennsylvania Ave.
If you examine the list of front end Dems, there really is, nobody home.
Martin comments: See video on Bitchute regarding Biden's racism problem:
https://www.bitchute.com/video/k9vU6Fm58SBi/