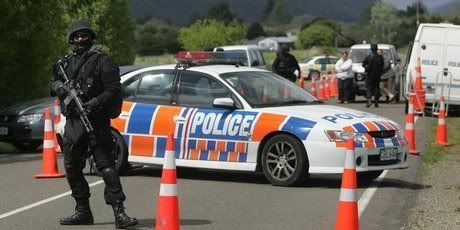 The sentences of 2.5 years for Taame Iti and Rangi Kemara
are manifestly unjust.
This is an outrage.
The sentences of Urs Signer and Emily Bailey are equally absurd.
The judge ignored the jury findings
& retried the Urewera Four on behalf of the police fantasies.
It is an outrage.