The events in Christchurch have triggered an outpouring of love and compassion to be sure, possibly unparalleled, but also a colossal round of media censorship, probably equally unparalleled. From books disappearing off the shelves to, obviously, closing off access to the infamous "live stream" footage. Kiwis will now find access to associated material on a diverse range of media platforms is limited or absent. While here's the latest item to face the censor's axe: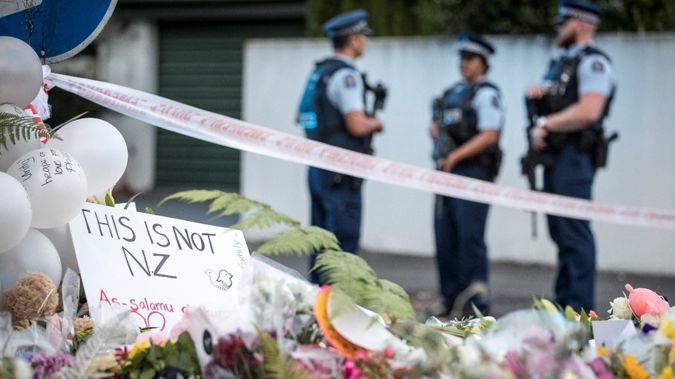 NZ Herald, Saturday, 23 March 2019, 12:39p.m
A manifesto believed to have been written by the alleged Christchurch gunman has been officially classified as objectional and banned, the Office of Film & Literature Classification has confirmed.
Chief censor David Shanks confirmed the move on Saturday, urging anyone who had copies of it to destroy them.
It is now an offence, with Shanks describing the document as "a crude booklet that promotes murder and terrorism".
And from SOTT several days ago:
Censorship has been put into effect like never before in the aftermath of the multi-site terror attacks in Christchurch last Friday. There's no other word for what governments and Internet corporations have instituted. New Zealand and Australian Internet Service Providers have been blocking access to video-hosting sites, forums and other websites that mirrored, in part or whole, the 17-minute long video footage 'lone gunman' Brenton Tarrant recorded from a GoPro camera attached to his head-gear, along with footage of the aftermath of the shooting at the Linwood mosque, and copies of Tarrant's 'manifesto'. Media outlets and social media platforms globally have followed suit. The Internet has effectively been 'bleached' of this evidence…(comment redacted)…

Tarrant's video in particular has been "classified by the Chief Censor's Office as objectionable," under a 1993 New Zealand law, meaning Kiwis face prison time and a $10,000 fine for 'downloading a copy of it' or 'distributing' it. The government has been leaning heavily on ISPs to block websites until they have removed it while, globally, several million iterations (including just links to it) have been removed by all media outlets and all social media platforms – and not just by Facebook, YouTube and Twitter; it's also gone from BitChute and similar lesser-known video-hosting platforms. New Zealand Police have also been demanding personal data on users who even discuss Tarrant's 'manifesto' or video. (TAKE NOTE!).

Though ostensibly done out of consideration for the victims of the attacks and their families, to 'protect children and the vulnerable from seeing these images', and to not 'give the attacker the attention he wants', no such 'clean sweeps' have previously been conducted following the many gruesome mass shootings and bombings in terror attacks around the world, particularly those in non-Western countries. All these years 'ISIS' and affiliated terrorists have enjoyed full use of Western social media platforms to share footage of their crimes – footage which is then typically shown by corporate media outlets, complete with running commentary… (line redacted)… but now suddenly it's imperative that all "objectionable materials" relating to this event be excised from global consciousness. Why would that be the case?


https://www.sott.net/article/409545-Christchurch-Terror-Attack-Mass-Censorship-Mystery-Shooters-And-The-Globetrotting-Lone-Gunman#commentnotice
"Why would that be the case" is a question I shall attempt to answer (carefully and respectfully) in due course. I beg the readers patience on this subject.
I recognise the irony of censorship from Uncensored BTW…And lest the reader is incined to make light of this round of censorship, READ HERE
Now, if the endlessly low-level-circling police chopper will go away for long enough, I'm going to enjoy some quiet family time.
Martin Harris 23/3/19