While the swelling protest and land occupation at a planned housing development in Mangere, New Zealand, is headlining news locally, some background and context is necessary for interested readers around the world.
Martin Harris 26/7/19
Shannon Haunui-Thompson of RNZ, gives us the basic facts:
Ihumātao is located next to the Ōtuataua Stonefields Historic Reserve in Māngere – home to New Zealand's earliest market gardens and a significant archaeological site on land considered wahi tapu, or sacred, by local hapū and iwi.
In 2014, after the Super City was formed, the government and Auckland Council designated 32 hectares adjacent to the Ōtuataua Stonefields Historic Reserve as a Special Housing Area (SHA).
Not long after that, in 2015, Pania Newton – a leader of SOUL – and others raised concerns and said they would oppose the development because of Ihumātao's historical significance…
…On 5 November 2016, about 20 members of the community started camping by the side of the road. Some continued to live there – sleeping in caravans, sheds, tents and even an empty boat.
That same year the land had been sold to Fletcher Residential – a wholly-owned subsidiary of Fletcher Building – who decided to build 480 houses.
SOUL's main argument from the beginning is how the land ended up in Fletcher's hands in the first place.
According to SOUL, the land was taken 'by proclamation' during the Waikato invasion in 1863.
It was confiscated under the New Zealand Settlements Act, thus breaching the 1840 Treaty of Waitangi agreement.
In 1867, the land was acquired by Crown grant.
Before it was taken, the land was believed to be one of the first places where Māori gardeners lived and thrived.
This land was on sold to Pakeha settlers and was a privately-owned farm for the last 150 years, before being brought by Fletchers.
In 2017, the campaigners took their fight to the United Nations hoping for a government intervention to address alleged breaches under the Declaration of the Rights of Indigenous People.
The UN report recognised that consultation and consent from Māori had not been adequately sought.
It also recommended the government evaluate the plan's compliance with the Treaty of Waitangi and the United Nations Declaration on the Rights of Indigenous Peoples.
In 2018, matters were taken to the Environment Court who declined to overturn the permission granted to Fletcher Building to build houses in Māngere… READ MORE
Let's put this in context.
Britons: Imagine a housing estate going up on Salisbury Plain, right next to Stonehenge.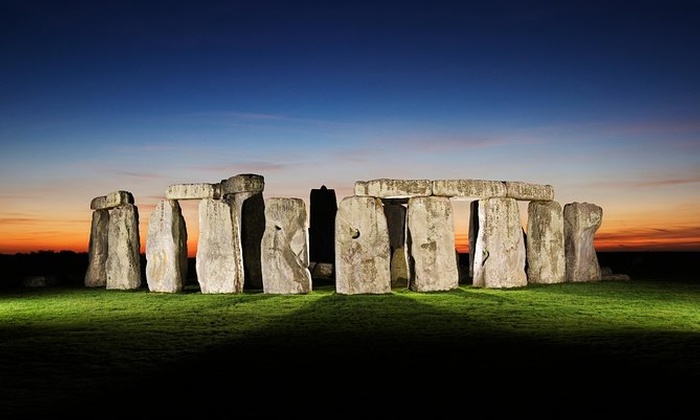 Australians: How about housing estate at the foot of Uluru (Ayers rock)?
Americans: Care for a nice little slice of suburbia plastered over the Little Bighorn Battlefields? Or maybe built around the George Washington Carver Homestead?
France might be somewhat perturbed if the Standing Stones at Carnac had little rows of houses scattered amidst the monolithic alignments. (and the French aren't known for being shy about protesting!).
Perhaps you will understand why there are protests over a housing development next to this: