And what about the oil? A win for the Deep State also?
by Martin Harris 25/10/19
Three years ago, I wrote a short commentary on the Syria situation with regards to the role of the new-at-the-time president, Donald Trump. This author expressed a combination of relief (imagine how a Hillary administration would have handled Syria…or North Korea?), and cautious skepticism about Trump:
And here we are now. Trump has raised the ire of the war-profiteering Elite (Cheney and co.) by ending one of their "endless" wars. The world's media gasped in horror as Turkey leaped into the fray, and finally, Putin The Peacemaker saves the day.
RT.com expresses their disgust at Trump claiming credit for the whole situation, but I think Trump does deserve recognition for setting the scene at the very least. While the "peacemaker" accolade certainly belongs to Putin, let's face it: If Trump hadn't pulled out the troops, we wouldn't have gotten to this point.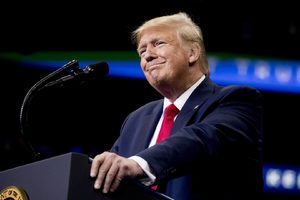 In fact, this "win-win" scenario almost falls into the too-good-to-be-true category. Was my concern about the Hidden Hand of the NWO justified? Are we missing something? Is the oil supply their gain in this? It always pays to retain a little caution and skepticism!