The Trump administration will require five Chinese state-run media organizations to register their personnel and property with the U.S. government, granting them a designation akin to diplomatic entities.
Jesse Naranjo
Politico
Tue, 18 Feb 2020 04:32 UTC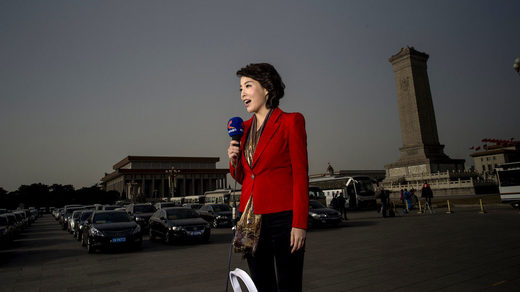 The five organizations affected are Xinhua News Agency; China Global Television Network, previously known as CCTV; China Radio International; the parent company of China Daily newspaper; and the parent company of The People's Daily newspaper. All five meet the definitions of "foreign missions" under the Foreign Missions Act, according to the State Department.
"These five U.S.-based entities are not independent news organizations — they are effectively controlled by the [Chinese] government," a State Department spokesperson said Tuesday.
It is unclear if the registration requirements would also apply to employees who are U.S. citizens.
In 2018, Sens. Marco Rubio (R-Fla.) and Patrick Leahy (D-Vt.)urged the Justice Department to require Chinese state-controlled media outlets to register as foreign agents.
Amid pressure, CGTN registered with the U.S. government last year as a foreign agent under the Foreign Agents Registration Act. Xinhua was also asked to register but had not done so.
Hai Tian Development, which distributes The People's Daily, and China Daily have been registered as foreign-agent entities since at least 1996 and 1983, respectively.
China's response: