There have been more deaths and injuries from the Covid "vaccines" than from all vaccines combined for the last 30 years. And they are STILL on the market?
What is the real COVID Agenda ?
Take note of the following, sent to me by Jon Eisen. I already have a detailed blog in progress on this agenda, and this information serves well as a primer. Martin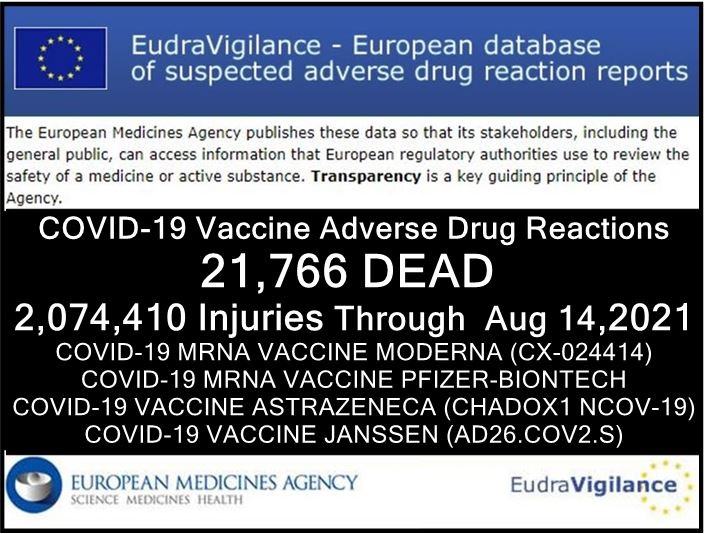 And effective treatments like Ivermectin, Hydroxychloroquine+zinc, intravenous vitamin C are banned???
Are you starting to get it now? Here it is in black and white:
UN Statement:
"The present vast Overpopulation, now far beyond the World carrying capacity, cannot be answered by future reductions in the Birth rate due to contraception, sterilisation and abortion, but must be met by Reduction by Numbers Presently Existing. This Must Be Done By Whatever Means Necessary…"Sarah Westall, "Globalist World Wide Takeover Planned for Decades."