Hello Jacinda Ardern. Sorry to hear you are unwell. Perhaps now is a time good time for me to talk and you to listen.
Now, I'm nobody famous, you've likely never heard of me, and that's fine. I'm just one of your employers; One of the five million or so people you allegedly serve. However we all know you really serve someone else, but let's not go there right now.
I wish to address this unfortunate news:
When I heard earlier today that you were sick, my initial reaction was to gloat. Then I paused and reflected. It was a mean-spirited response and I'm sorry. I identify as a Christian, although I respect and celebrate religious and cultural diversity, and Atheism too is Ok with me. Each to their own. But regardless of one's beliefs, I think we can all agree that no one right-minded (or Left-minded for that matter) really wishes sickness upon a fellow human being. I've never had Covid, and I don't want it either. The sore throat, sniffles and headaches can't be pleasant. So I re-oriented my thoughts and, being a written communicator by nature, thought I'd share those thoughts with the world. I haven't sent this your office as experience has taught me that such direct communication either never reaches you or is not responded to.
I'm 55 years of age, and in those years on this Earth I've made my share of poor decisions and a learned a few things the hard way. The saddest part is how those poor decisions reflect upon and impact others. Many of these life-lessons can actually be found, of all things, on shop signs or in song lyrics.
One of my heroes, a guy called Ed Roth, had a sign in his shop window that read: "Always tell the truth kids; there's less to remember". A lesson politicians might learn the next time they are fumbling over excuses and lengthy "explanations" for failed promises. Promises like "Not only will there be no forced vaccinations, but those who choose to opt out won't face any penalties at all". I don't recall, any apology for that fib, but I do recall a certain interview some time after you made this promise, in which you appeared decidedly lacking in regret or remorse. Let me jog your memory:
This lie of yours impacted on others. I was one of the lucky ones. I kept my job despite resisting your mandates. I was subjected to propaganda, lies, bullying, slurs and ridicule. Many others either lost their livelihoods and income or were forced to take a medication in order to continue to feed their families and pursue their life vocations. Some of those people, and we both know that there have been many, and there will be many more to come, have suffered a variety of adverse reactions from this mRNA vaccine. They feel betrayed.
I know many, many people, good people, who took the vaccine (based on your reassurances of it's safety and efficacy) in order to continue with their daily lives. Such basics as attending a gym, socialising with friends at a bar or cafe, getting a haircut, even taking a family pet to the vet, required taking the Pfizer mRNA vaccine. Just yesterday one of those good people, one of the ones who trusted you, yet ended with both vaccine side effects AND a dose of Omicron, remarked to me, in a refreshing display of honesty, "I wish I'd never taken that fucking jab". Always tell the truth kids…
And yet your mandates were over in a few short months. I'd like to take some credit for it's premature demise, as I stand proud as one of the many thousands who took to the streets, weekend after weekend, to protest your illegal violation of our freedoms and rights. In the end it took threats to get you to back down, which is sad. However, the threat of the largest legal class-action in New Zealand history seems to have worked. It's just a pity that you chose to respond with vengeance (the police operation on the last day of Parliament protest occupation) when a simple apology would have achieved a peaceful conclusion.
And that comes to a song lyric: "Sorry seems to be the hardest word". Thank Elton John for that observation. In my own experience, it appears to have become so difficult for many to say those two simple words that they respond with shock and confusion when I use them myself. Knocks the wind right out of their sails. In fact, a world leader, the Russian president Vladimir Putin, a man being demonised by Western politicians and media, recently apologised for the words of one of his subordinates. Regardless of what you think of the man and his actions, those that are aware of this apology have almost unanimously responded positively. It demonstrates a leader who is willing to show responsibility. I can't recall the last time i heard YOU say "I'm sorry", yet there have been ample occasions where those two simple words would have meant so much and saved so much grief. See above for two examples.
Fittingly, the final "words of wisdom" I offer is another song lyric; the last words of the last song by the Beatles. "In the end the love you take is equal to the love you make". The inference is that one cannot take material things into the Afterlife, but it's the "good vibes" one has generated through their mortal lives that counts. Sure, not everyone believes in an afterlife, but that's not the point. The ultimate point, I think, is one of legacy. Not what one "takes", but what one leaves behind. And I am as certain as I can be, that YOU, Jacinda Ardern, would wish to be remembered like this: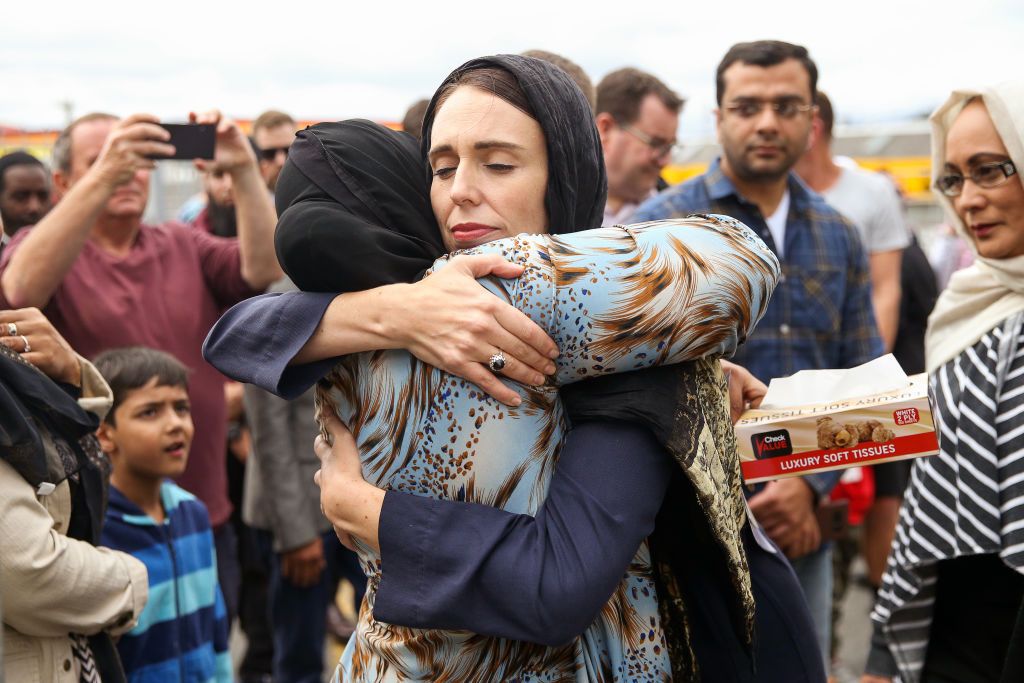 Or like this: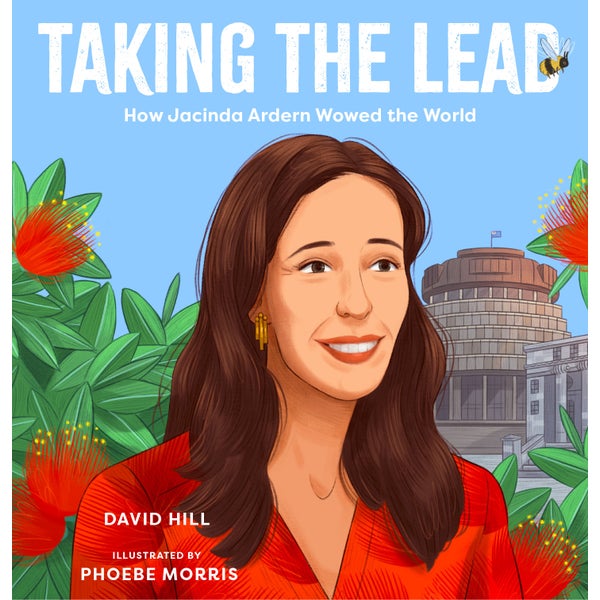 But there is a problem. People have short memories. Government propaganda spinners know it, the media know it, and YOU know it. Sure, you can pay the Mainstream Media millions of dollars put a positive spin on your profile and activities, and report on your opposition and detractors with slurs and putdowns. But the MSM aren't tame. They are wild animals. They are always hungry. And they will happily sell their souls to the highest bidder. And that isn't you (using our taxpayer money no less!).
Indeed, the book pictured above nearly didn't make it into print because someone with far greater clout than you very nearly got it squashed entirely, and succeeded in having it censored. SEE HERE
Rather ironic, isn't it? As your two terms in office have also been marked by a good deal of censorship. It would be rather poetically fitting to invoke the Buddhist saying: "You reap what you sow". Which is essentially another way of saying what the Beatles sung as quoted above.
Now would be a good point to introduce some Indian religious philosophy. Karma.
What is the real meaning of karma? Karma is a word meaning the result of a person's actions as well as the actions themselves. It is a term about the cycle of cause and effect. According to the theory of Karma, what happens to a person, happens because they caused it with their actions.
Karma – Simple English Wikipedia, the free encyclopediahttps://simple.wikipedia.org › wiki › Karma
See what I mean about respecting all religions? They all have this common thread running through them, don't they?
Both you and your life-partner, Clarke Gayford, are recent recipients of the SARS CoV-2 virus. Perhaps not the reward you were hoping for in return for your endeavors. I've already expressed my regret that you've suffered this infliction. I haven't had it myself, but perhaps my turn will come.
In your case, however, I think you have brought this upon yourselves. You have both promoted and endorsed bullying, coercion, fearmongering, and just plain old lies when it comes to both the virus and the mRNA injection you purchased (again, with our taxpayer money). YOU, Jacinda Ardern, publicly had this medication administered to "prove" how safe and effective it is. Mr. Gayford soon vanished from public view. You haven't been your old upbeat chirpy self since. Many tried to bring to your attention the ineffectiveness and potential dangers of the mRNA jab, and you censored our voices from your social media channels. You refused to listen. And now you both have the virus.
All I can say in closing is: You have my sympathies, especially your daughter Neve who is completely innocent in all this, but we did try our best to communicate with you numerous times in numerous ways. I hope you use this time to reflect and perhaps learn something. As one human being to another, I do hope you get better soon.