Check out the MSM article from HuffPost,
I'm using this case to raise a few questions we should all ask when we see these reports:
Sex Abuse Fighter Joel Davis Arrested For Child Porn, Enticing Minor For Sex
Joel Davis was charged with a number of sex crimes involving children as the result of a sting operation by the FBI.
The 22-year-old Columbia University student faces a possible life sentence behind bars.
By Nina Golgowski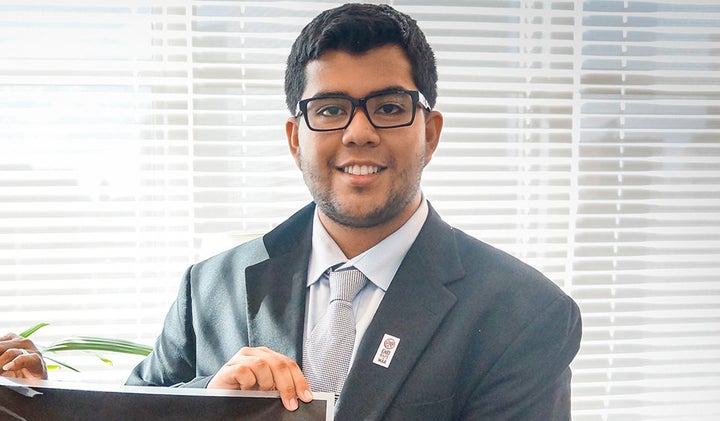 A prominent 22-year-old advocate against sexual violence stands accused of living a double life by federal authorities who arrested him on charges of committing a number of sex crimes involving children, facing him with the possibility of life behind bars.
Joel Davis, a Columbia University student and the founding executive director of Youth to End Sexual Violence, faces a potential sentence of life in prison. He was taken into custody on Tuesday following a month-long sting operation by undercover FBI agents, according to a federal complaint.
Authorities say that between May 16 and this past Monday, Davis sent sexually explicit text messages, photos and videos of children to the undercover agents after responding to one of their posts on a fetish website.
During their chats, Davis allegedly expressed a desire to engage in sex with young children, and discussed plans to meet with a 9-year-old girl and 2-year-old girl for sexual activity through an agent.
(Thanks to Rose at theConTrail.com)
Martin comments:
And that's how they work. posing as those one can supposedly trust. Teachers, priests, social workers, and of course advocates against abuse. The art of camouflage: The ultimate predatory behaviour.

But then in this "hall of mirrors" world we live in, it's important to ask questions. Is the alleged predator being set up by the real predators?
Once again I draw an analogy to the world of science fiction. A British TV series from the 1970s, Blakes Seven,  the first few episodes took place in a near-future Police State with surveillance cameras everywhere and technology that allowed targeted individuals to be framed with crimes they never committed (enter the story's hero, who was framed with child abuse charges because he was digging into his own hidden past).
I'd say Blakes Seven is here now: Whatever we see and hear reported needs to be treated with suspicion. What is real and what isn't? It's getting harder to know. And what happens to those who dig too deep?

If this guy is a real child predator then I hope he gets what he deserves.
but what if he isn't?