Good on these parents for standing up to this madness. Primary school children being subjected to minority group agendas under the pretext of "respect and tolerance"? More like a recruitment drive in my opinion. And thankfully we still live in a country where one can freely express an opinion.
Even at 51 I still remember, as a child, seeing Gay and TG people around, but I simply saw them as a mild curiosity. Certainly don't recall feeling any disrespect towards them, nor being disturbed or uncomfortable about it, I just figured that some men or women were attracted to members of the same sex and some men wanted to be women. No big deal. That is, until someone with an agenda made a big deal out of it with what amounts to a "brand" promotion involving a rainbow flag. Anyhow, here's the story from RT:
RT
Thu, 28 Mar 2019 16:51 UTC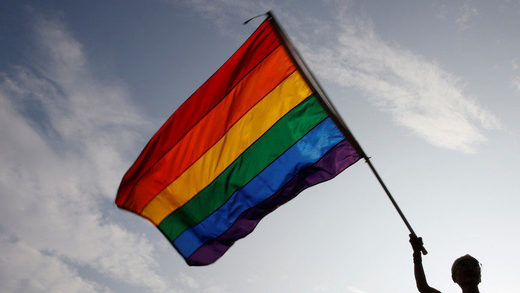 © Reuters/Tyrone Siu
File photo: A sixth Birmingham primary school has suspended some of its 'personal, social, health and economic' (PSHE) lessons after complaints from parents about relationships and sex education (RSE) lessons.
The City Road Primary School has suspended the lessons teaching pupils about "different types of families" following similar decisions by at least five other Birmingham primary schools who halted lessons regarding LGBT relationships following a spate of protests by parents who claim their children are too young for such material.
Principals in the area have called on the government to intervene after new guidance was issued calling on schools to teach pupils about LGBT families as part of an initiative to promote respect and tolerance.
The Inspire Education Community Trust, which runs the City Road primary school, wrote a letter to concerned parents announcing they would postpone introduction of "some aspects of the curriculum" until the next academic year.
"School leaders shouldn't have to be brave to deliver these subjects in their schools, or have to put their personal safety and wellbeing at risk," Paul Whiteman, general secretary of school leaders' union NAHT, said in a press release.
"The government places these curriculum expectations on schools so the government must strongly back schools who are carrying out their duties."
A vote on the changes to the relationship and sex curriculum, due to be held last week, was delayed during a late-night debate in the House of Commons following an objection by Conservative MP Philip Davies. It is unclear when the debate will be rescheduled.