Who's pulling the strings? Television New Zealand's reporting of the Hong Kong riots is a cause for considerable concern
By Martin Harris 1/9/19
As the Hong Kong protests enter yet another week unabated, the contrast in mainstream news coverage is rather extraordinary in it's contrasts. This morning, Al Jazeera's coverage focused on the majority of passionate but peaceful protestors being clubbed by police, with a number of bloodied craniums evident.
Later in the day, no such scenes were evident in TV One News's coverage, which focused instead on the minority of violent protestors and the police using "non lethal" techniques such as teargas and water cannons (now using dyed water so that those sprayed can be easily identified later. One wonders what their fate will be?).
What really disturbed me, though, was the presenter's description of the protests being (and I quote) about "Freedom versus stability and control".
Errr…WHAT!? "Stability and control"? Excuse me, TV One, but since when did freedom equate with instability and lack of control?
Are NZ's news media suggesting that there was no stability or control in Hong Kong before it was returned to Chinese rule? Or before China attempted to introduce the Extradition Bill that was the ACTUAL trigger for these protests?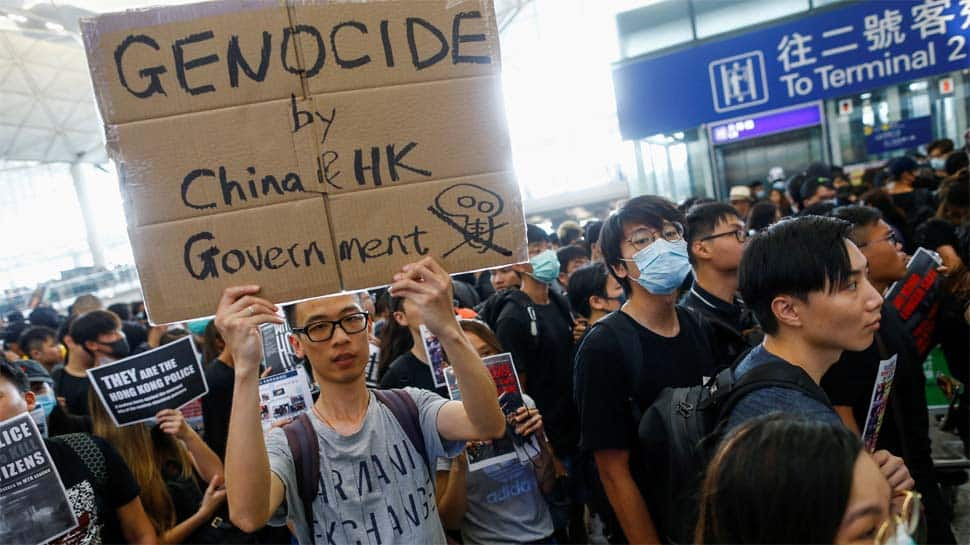 These protests are about freedom and independence versus Police State oppression and tyranny. Not stability. Not control. Oppression and tyranny.
The days of objective and unbiased reporting are clearly gone (did they ever really exist?) to be replaced by sneakily crafted propaganda and controlled narratives.
So, the question must be asked. Who is writing the script for our mainstream TV news? What is their agenda? Is someone attempting to promote a Police State in New Zealand? The answer is apparently, "yes".
Uncensored Is Being Censored
As censorship heats up and free thought becomes an increasingly rare commodity, we appeal to our readers to support our efforts to reach people with information now being censored elsewhere. In the last few years, Uncensored itself has been censored, removed from the shelves of two of our biggest NZ retailers-Countdown Supermarkets and Whitcoulls Bookstores-accounting for 74% of total NZ sales.
You can help keep the free press alive by subscribing and/or gifting a subscription to your friends and relatives.