First with a suitcase full of ballots and no observers, and then palming off a USB stick.
See for your self:
SHARE THESE VIDEOS WIDELY! Give the sources a view and a "like" to boost their numbers also. How many more agents did this without being caught on camera?
UPDATE: We now have a name: Ruby Freeman. The "blond braid lady" is her daughter. This is a FAMILY FRAUD deal!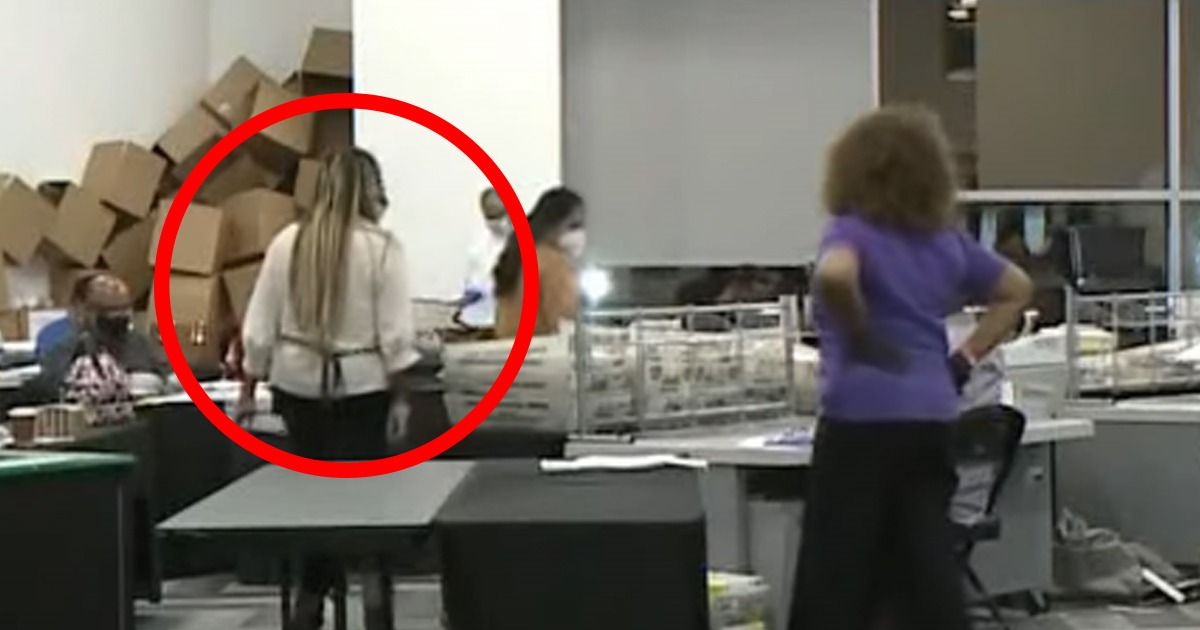 FAMILY FRAUD: Vote Counter Who Provided Suitcase Ballots Is DAUGHTER Of Vote Counter Identified As Ruby Freeman – National File
Cesare Sacchetti on Twitter: "This is a vote counter in Georgia, Ruby Freeman. Here she's showing all the fake ballots. Her daughter is also involved because she was caught on camera opening a suitcase full of fake ballots. If the courts deny this huge evidence, they're complicit in this coup against Trump. https://t.co/kjfOy5IvXI" / Twitter
SHARE, SHARE, SHARE!
"When exposing a crime is treated as committing a crime, you are being ruled by criminals." – Edward Snowden