Hurricane modification is real. Is it just a coincidence or is there a connection between electrical weather modification and this storm's track? You be the judge.
By Jim Lee • Subscribe on YouTube Thursday, Sep 13, 2018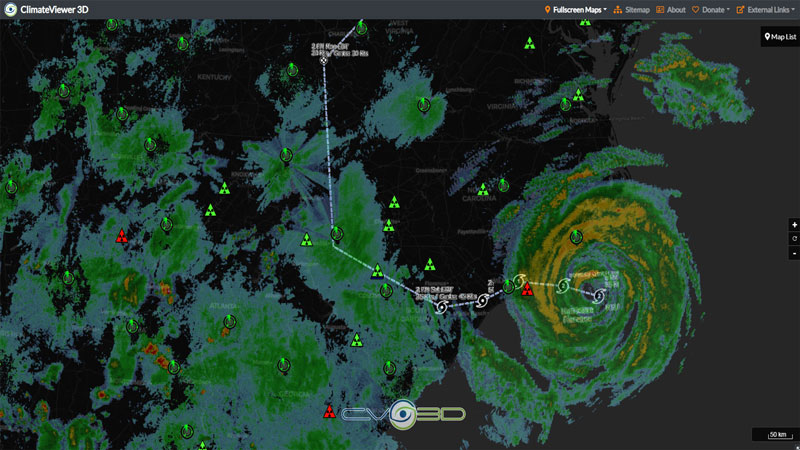 Track Hurricane Florence and see the NEXRAD Radars, Nuclear Power Plants, and River Flood Levels live with ClimateViewer 3D!
Some may find the next vid a bit over the top with the alarmist headlines, but worth watching:
FLORENCE!!BOMBSHELL!!THEY DONT WANT YOU 2 FIND THIS OUT ! SOS MEGA ALERT!!!
Published on Sep 11, 2018